Hello to all,
I'm Christophe, a French man aged 50, and I discovered DX-FM and DX-TV activities when I was around 14 years old, but I started to practise
seriously
in 1997 in Normandy's coast, near Le Havre, using my aerials indoors. With tropospheric conditions I could easlily tune to England signals easily and I love to listen and watch to them
I bought my actual house in 1999 and I continued to practise with indoors antennas, but two months ago, I coud make installed on my roof my antennas with a rotor, which make them orientable in all directions. Here's a pic of them just after install :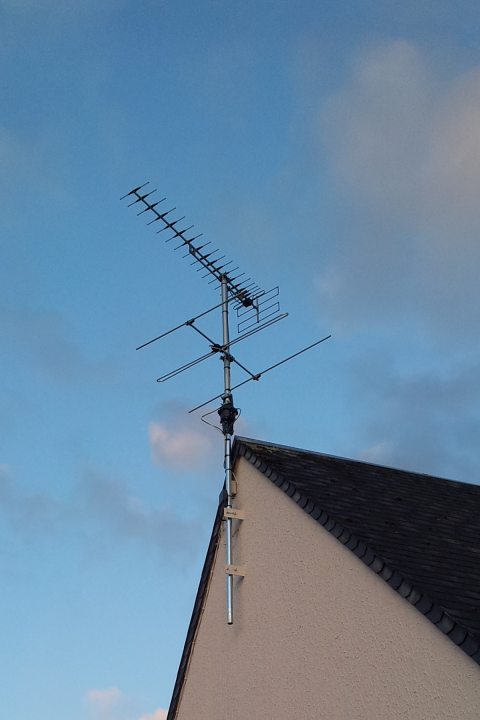 With them and using a well-adapted-to-DX-practising tuner (Technics ST-GT650), I can tune now more easily to distant stations, either during tropospheric or ionospheric opens
. English FM from Wrotham and Rowridge transmitters can now be tuned almost daily, as well as RTBF french spoken belgian FM stations...
Unfortunately Radio 1's frqs from Rowridge 98.2 and Wrotham 98.8 are difficult to acces because of local Le havre Stations, but fortunately tuning to Radio 1's North Hessary Tor 97.7's frq, vhich is free here, is easy, so thank to it because I love to listen to it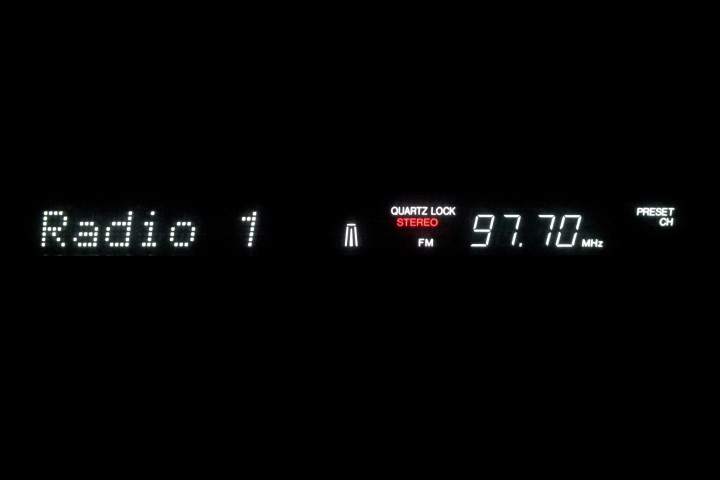 Here's some examples of my recent notable DX-FM receptions :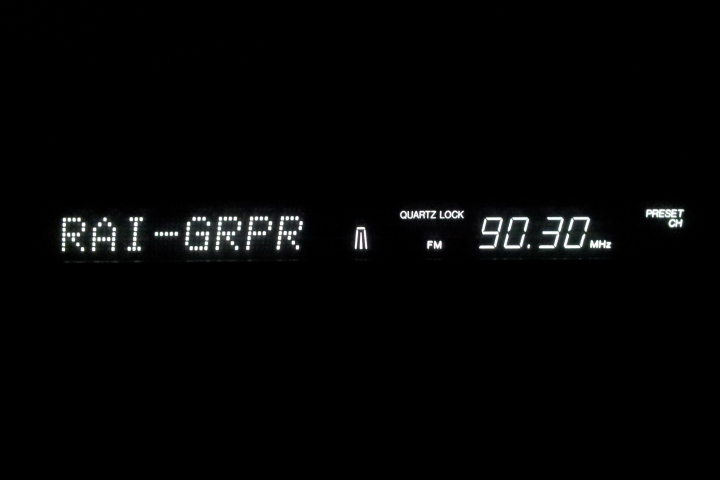 RAI GR Parlamento (I), Palermo/Monte Pellegrino transmitter (1627 Km) (mono Transmitting) - Ionospheric open.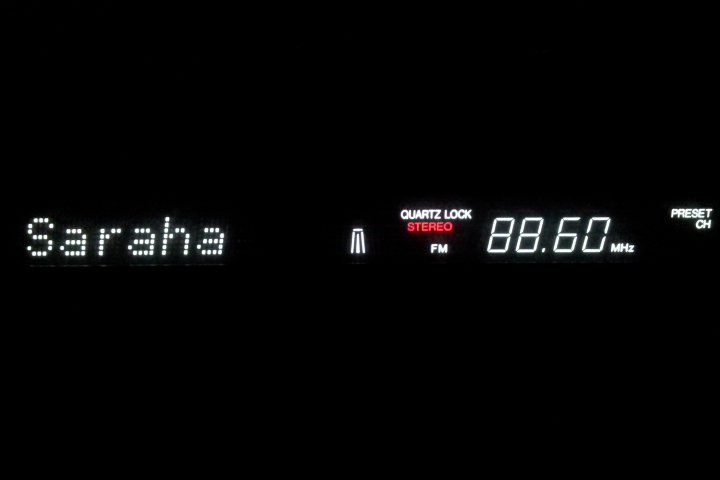 Saraha FM (TN), Djebel/Bou-Kornine transmitter (1629 Km) - Ionospheric open.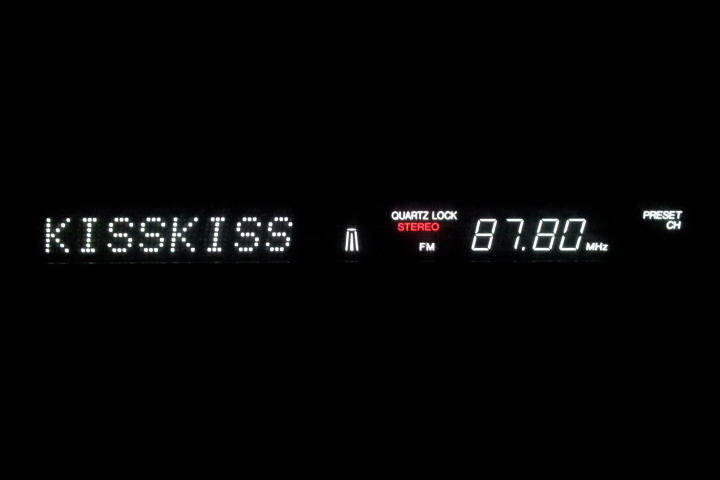 Radio Kiss Kiss (I), Vibo Valentia transmitter (1732 Km) - Ionospheric open.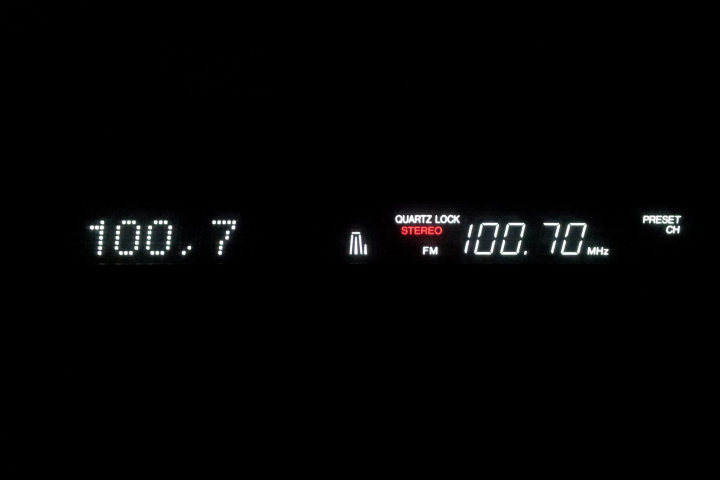 Radio 100,7 (L), Dudelange transmitter (415 Km) - Tropospheric open.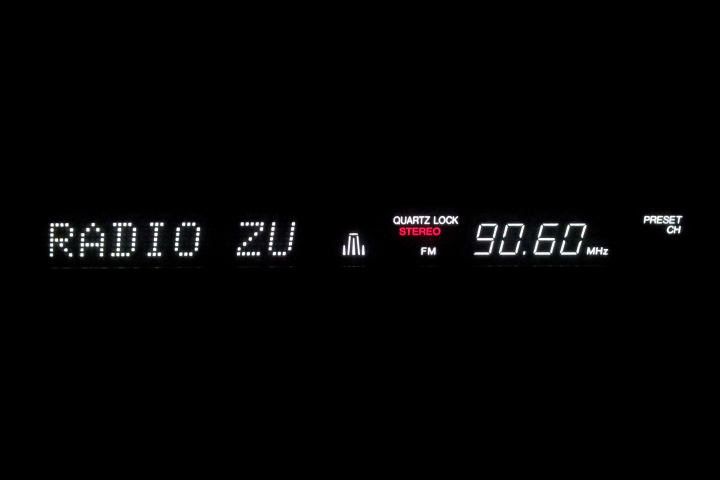 Radio Zu (GR), Thessalonikki/Hortiatis 2 transmitter (2031 Km) - Ionospheric open.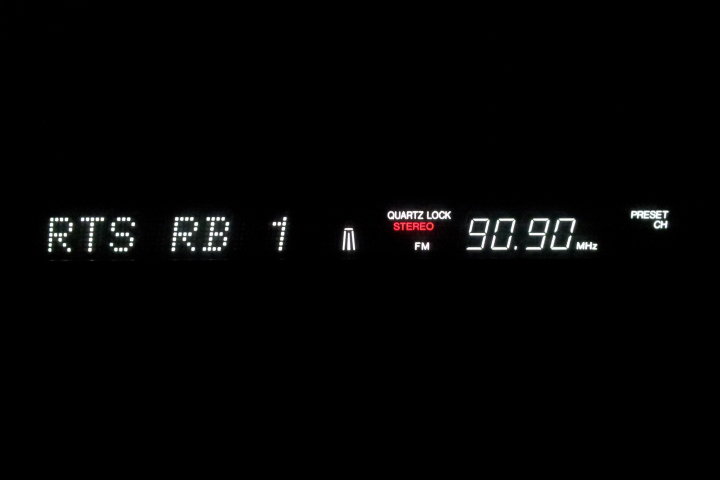 Radio Beograd 1, Kopaonik/Gobelja transmitter (1706 Km) - Ionospheric open. Quite stable 1 hour long reception.
About Digital television, I can quite easlily tune to Rowridge's PSB1 to PSB 3 Muxs (Ch 21, 24 & 27) but only since I have my external UHF antenna. I recently discovered that BBC TWO stills broadcasts its famous Carole Hersee testcard, now in full HD quality (As a DX-er, I love testcards
) :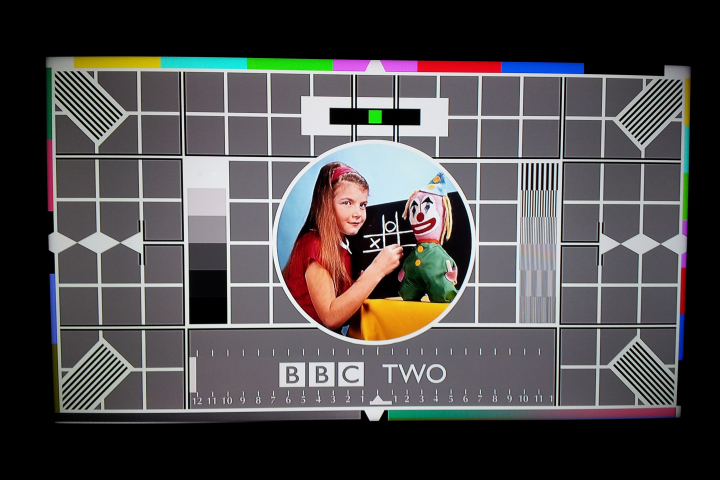 Unfortunately, French TV doesn't broadcasts testcard anymore
Yesterday evening, tropospheric conditions was particuliarly excellent across The Channel, that brought to me a number of well quality english RDS-ed signals, including the gaelic station from Wenvoe :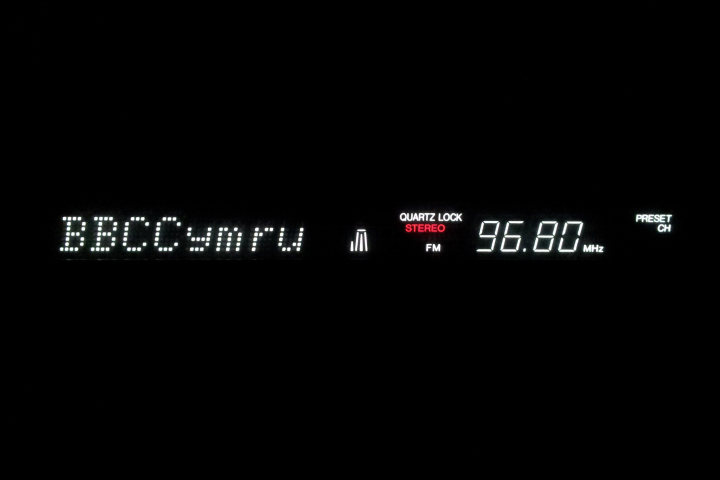 On your forum, I would be happy to share my DX experiences, to request your help if necessary and to discover examples of foreign FM DX-ers tuning to French stations (and to help to identify them if needed)